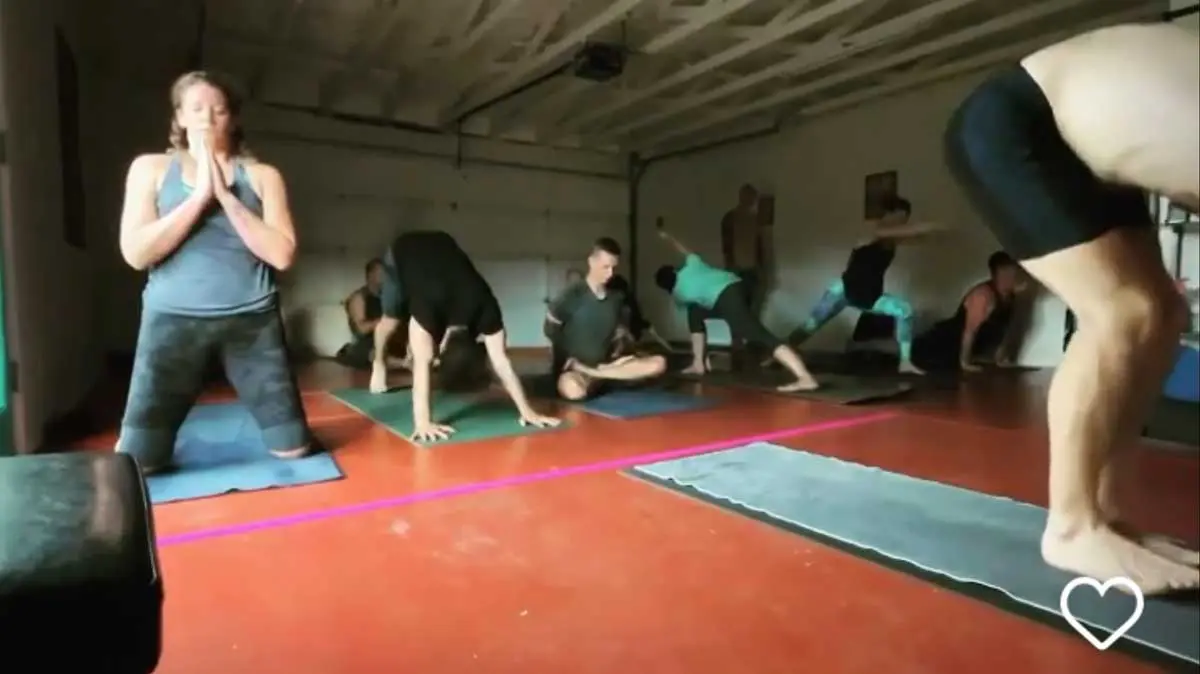 What to Expect
Ashtanga is a traditional practice, shared person-to-person.
People often think that Mysore is a class for advanced students. This is not true at all! The very best (& most fun) way to learn Ashtanga is within a Mysore setting.
The first thing you'll notice in a Mysore room is that everyone is working differently in the room. New and experienced students practice side by side. This is because the practice is introduced systematically and individually, student by student. No one is given more than they can handle.
Mysore practice teaches independence by allowing the student to take responsibility for their practice. Each student, over time, memorizes their individual sequence and is able to practice anytime, anywhere.
All students new to Mysore practice — from those who have never taken a yoga class to those with experience in other yoga styles — begin the same way. Each student works one-on-one with the teacher to learn small portions of the practice, according to your needs and abilities. You are not expected to know the Ashtanga sequence. You will be encouraged to repeat the postures in order to memorize them, but if you forget, you can feel free to ask. On the first day, a brand new student may be guided through surya namaskaras, three final poses, and then take rest on their mat. Total practice may take 20 minutes. The next day, the student will try to do what he or she learned the previous day (with some help and hints from the teacher, of course!) and then move on from there. By slowly introducing postures this way, a practitioner works within their ability and becomes steady and stable in the practice. This ensures a solid foundation. With patience and trust, a strong understanding and love of the practice will be built.
It may feel intimidating to commit to a daily practice, but keep in mind that your practice, to begin with, will be relatively brief. It will slowly progress as your body, your breath, and your daily schedule adapt to the changes.
The teacher's role is to adjust you as necessary, answer questions as needed, and advance you when appropriate.
In a Mysore room, you can expect to receive hands-on adjustments from the teacher. You should not expect to receive adjustments all the time. The teachings happen through the practice and not by dependence on the teacher. Generally, as most students progress, the need and desire for adjustments decrease. In fact, many advanced practitioners find them unnecessary.
Mysore class is an open practice time, meaning you may come and start your practice any time within the scheduled hours. Simply leave enough time to finish your practice before the end of scheduled hours. (Karen will be happy to help you figure out the timing of your practice.)
---